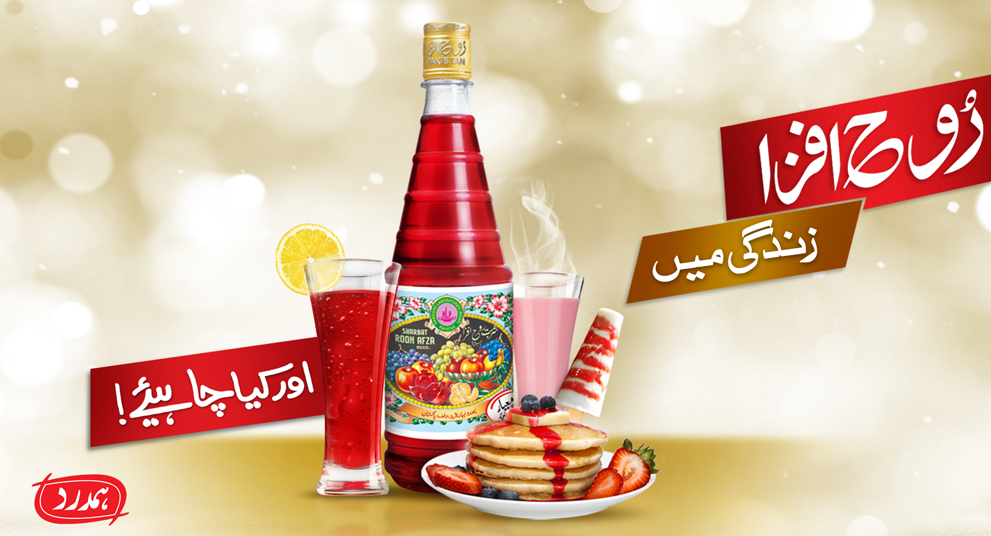 Lord Of The Reds, All Year Long!
We take pride in being the advertising and media agency for one the most powerful brands from this side of the world. A new campaign with season and occasion specific copies was conceived at Blitz complimented with thorough ATL exposure courtesy the very effective and efficient media planning by the team at Spark.

The campaign aims to take Rooh Afza out of the beverage by showcasing the different forms it is consumed and served in at different occasion throughout the year. Through the right media mix, placements and media event sponsorships, Spark managed to pull off yet another successful campaign for Rooh Afzah in 2016.