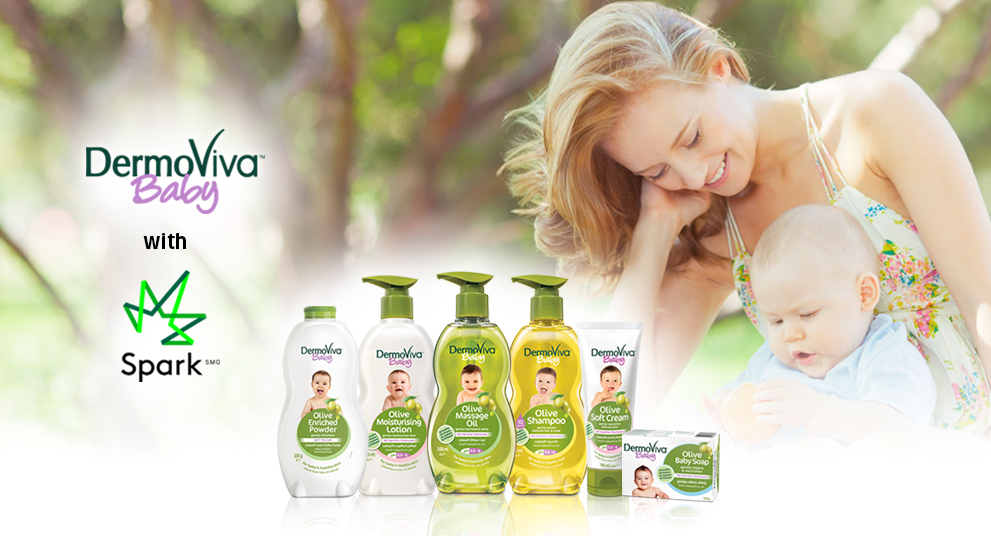 DERMOVIVA BABY LAUNCH
Dabur joined the Spark family in 2014 and since then have managed to transcend into a smooth media journey together. In March 2016, Dabur along with the help of Spark has launched their very well established global baby care brand "Dermoviva Baby" on media. Dermoviva baby is a brand that values motherhood and comprises of a number of olive based natural products that will cater to every mothers need.
At Spark we take our clients' needs very seriously and provide them with the best of solutions. With Dermoviva baby on air we are making sure that from integrations to brand endorsement, we communicate the brands message to the consumer in the best possible way.