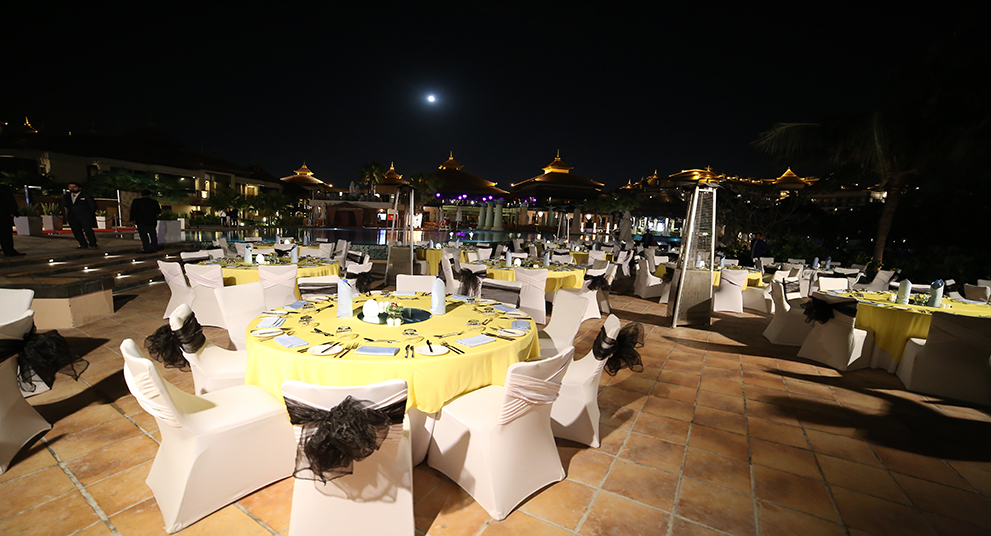 BLITZ HOSTS GALA EVENING IN DUBAI TO CELEBRATE THE OUTSTANDING SUCCESS OF PAKISTAN CRICKET LEAGUE – PSL.
Pakistan Super League, (PSL) which has just concluded in the United Arab Emirates has been characterized as a "roaring success", winning the hearts and minds of cricket lovers, all over the world. This outstanding success of Pakistan Cricket Board, in organizing the event is equally shared by Blitz Advertising which also created history by becoming the first ever advertising agency to win the media marketing rights of the mega event. According to Ahsen Idris, CEO of Blitz, "For us, being a pure advertising communication and media management concern, PSL was a foray in to unchartered territory, and a challenge of our abilities to deliver at the highest level".

To celebrate the event in an appropriate manner, Blitz hosted a gala evening on 22nd Feb'16, which included a grand dinner and entertainment show at the sprawling Anantara resort at Palm Jumeirah in Dubai. The evening was also attended by PCB officials including Mr. Najam Sethi, Naila Bhatti, Sohaib Sheikh, team mentors, television celebrities and Rameez Raja Pakistan's celebrated cricket commentator.

All in all it was a most memorable evening in the enchanting setting of the Arabian Sea resort and a fitting celebration of the success of Pakistan's inaugural cricket league.